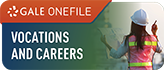 Gale OneFile: Vocations and Careers aids users in researching a vocation, finding an appropriate institution of learning, job searching, and maintaining a career. Vocations and Careers offers hundreds of current and applicable periodicals ranging from general career guides to highly specialized industry journals.
Articles on job searching, building a career, and more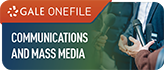 Gale OneFile: Communications and Mass Media meets the needs of researchers with journal articles on all aspects of the communications field, including advertising, public relations, linguistics, and literature.
Articles on advertising and public relations, linguistics, and related fields