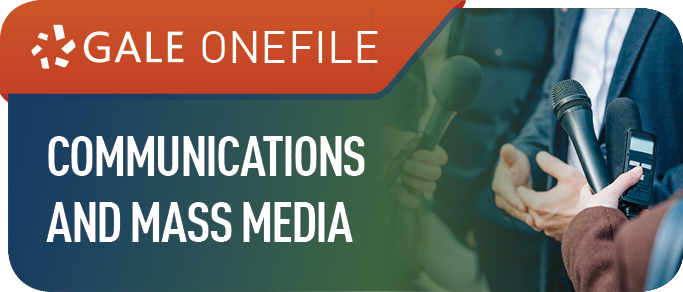 Search millions of articles covering all aspects of communications, including advertising, public relations, and more.
Articles on advertising and public relations, linguistics, and related fields
Access general interest magazines and key serials in a single resource. Best for general research.
Magazine, news, and journal articles on general interest topics and current events
Access major U.S. and international newspapers online to search articles instantly by title, headline, date, or other fields.
Regional, national, and world newspapers