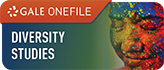 Gale OneFile: Diversity Studies prepares researchers for social science, history, and liberal arts coursework. This collection explores cultural differences, contributions, and influences in the global community.
Articles that explore cultural differences, influences in society, and more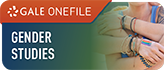 Gale OneFile: Gender Studies provides balanced coverage of this significant aspect of culture and society. This database includes topics related to gender studies, family and marital issues, and more.
Articles on gender studies, family/marital issues, health, and more