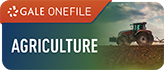 Gale OneFile: Agriculture provides access to journals covering agriculture and its related fields. Researchers can access current and authoritative periodical content that spans the industry—from practical aspects of farming to cutting-edge scientific research in horticulture.
Articles on farming, horticulture, and agriculture-related fields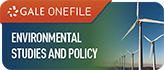 Gale OneFile: Environmental Studies and Policy answers inquiries about environmental concerns with coverage journals and reference content from Delmar and diverse perspectives from the scientific community, governmental policymakers, and corporate interests.
Articles on environmental policies, perspectives, and more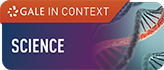 Find contextual information on hundreds of today's science topics. Includes full-text articles and more; updated continuously.
Academic articles, videos, experiments, and more