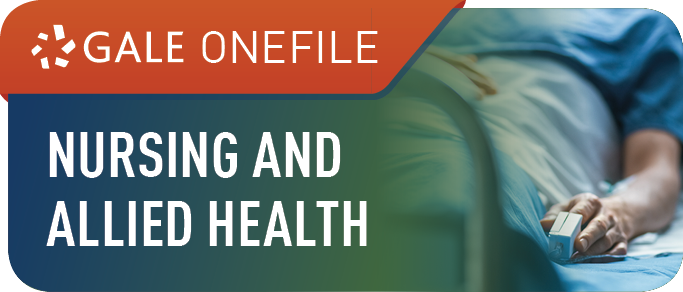 Gale OneFile: Nursing and Allied Health
Research full-text titles cited in CINAHL and other resources to support specialized care, treatment, and patient management.
Articles on direct patient care, healthcare administration, and more
Gale Health and Wellness
Search a full range of health-related issues, from current disease and disorder information to alternative medical practices.
Health-focused magazines, reference, video, and more.